Hernia Mesh Lawsuit
Meshes may cause hernia recurrence and intestinal damage.
If you had hernia repair surgery after 2009 that used a mesh and suffered complications, you may be entitled to compensation for your injuries. Contact the Kishish Law Group today for a free and confidential case evaluation by filling out our contact form or calling us toll free at 1 (888) 609-4664.
Over 1 million hernia repair surgeries are performed every year by doctors in the United States. Surgeons performing hernia repair surgery often use a surgical mesh to strengthen a repair and prevent the hernia from coming back. Use of a mesh in surgery is common—the FDA estimates that by 2000, more than 90% of groin hernia repair surgeries used a mesh. However, use of hernia meshes may result in complications and some patients claim that implanted hernia meshes led to severe injury or death.
Lawsuits against many manufacturers of hernia meshes allege that these manufacturers failed to provide doctors with adequate warnings about the likelihood of side effects with the use of hernia meshes or that manufacturers failed to properly disclose problems with their products.
If you or a loved one had hernia repair surgery with a mesh and experienced side effects, a lawsuit may help you recover lost wages, pay for medical bills and compensate you for your suffering.
How can a hernia mesh hurt me?
According to the United States Food and Drug Administration (FDA), hernia meshes have been associated with the following adverse effects:
Pain and infection
Return of the hernia
Bowel obstruction
Mesh migration and shrinkage
Dr. C. Richard Patterson, a retired surgeon and chief medical officer, writes that when a hernia returns due to mesh movement, shrinkage or failure in other ways, subsequent surgeries to repair the hernia are more prone to failure. Dr. Patterson also notes that hernia meshes have been associated with nerve damage and damage to the intestinal walls, both complications that may require additional surgeries to correct. Additionally, erosion of the mesh can cause damage to other parts of the body and cause injuries that may require lengthy hospital stays.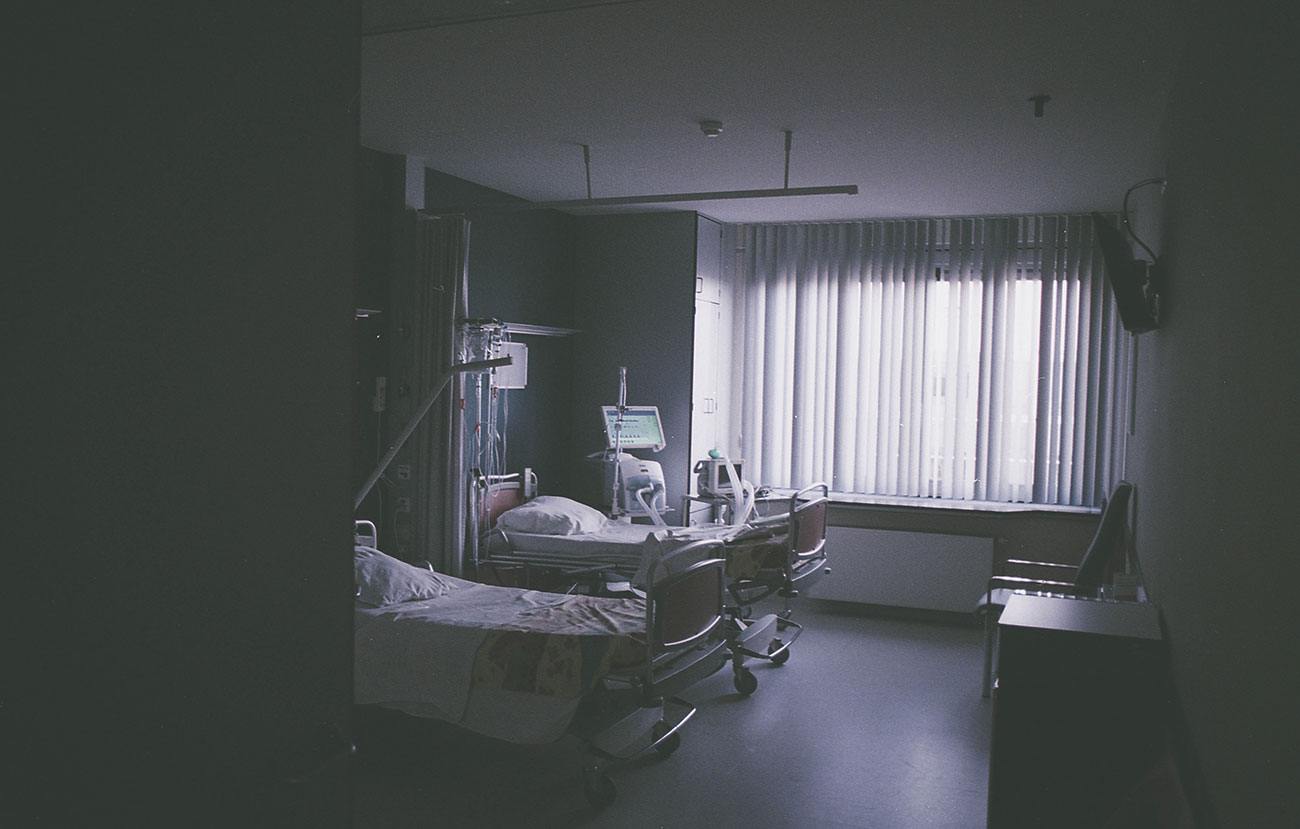 Which brands of hernia meshes are affected?
Current multidistrict litigation involves Atrium's C-QUR™ Mesh and the Bard® Kugel™ Patch. Lawyers are also seeking to establish multidistrict litigation to combine cases involving Ethicon's Physiomesh™. However, even if one of these products was not used in your surgery, you are still encouraged to seek legal help if you suffered injuries following a hernia repair surgery using a mesh. Many hernia mesh products may produce the same side effects and injuries these products are alleged to cause, and you may be able to seek legal remedies for your injuries.
Parties agreed to consolidate cases involving Atrium's C-QUR™ Mesh into multidistrict litigation in an action filed December 8, 2016. Atrium's product was previously subject to a class 2 device recall after it was discovered that the coating could adhere to the packaging. That recall was later terminated by the FDA. Some cases in this litigation allege that the coating used in the hernia meshes can cause an allergic reaction insufficiently disclosed by the manufacturer.
C.R. Bard's Kugel™ Composix patches, manufactured by Bard subsidiary Davol, are also currently subject to multidistrict litigation. Bard agreed earlier to settle a portion of the claims against them, offering $184 million to settle the majority of the claims involving the Kugel patch. However, affected patients continue to seek suits against Bard, some claiming that Bard failed to resolve a known buckling problem with the patches.
Johnson & Johnson subsidiary Ethicon voluntarily recalled their Physiomesh™ products in May 2016 after their internal safety teams found that surgeries using Physiomesh had a higher likelihood of hernia recurrence than other hernia repair surgeries. The Judicial Panel on Multidistrict Litigation will hold a hearing on May 25, 2017 to decide whether to consolidate the claims against Ethicon. Plaintiffs allege that the polypropylene part of the mesh could not withstand normal abdominal pressures, resulting in the hernia returning through the mesh, necessitating more surgeries to correct the hernia.
Do I have a hernia mesh lawsuit?
If you underwent hernia repair surgery using a mesh and suffered following the surgery, the Kishish Law Group can help. Even if you don't know what kind of mesh was used or if a mesh was used in your surgery, we can help you find the information necessary to pursue your best legal option. We are committed to seeking justice for our clients and getting the compensation they deserve.
Contact our experienced lawyers and staff today by filling out our contact form
or calling us toll free at 1 (888) 609-4664.
---
Further Breakdown of The Hernia Mesh Lawsuit
---
Hernia Mesh Lawsuit: The What
There are several types of hernia mesh products on the market. Most of these products were manufactured as sterile, woven materials built from synthetic plastics (one example would be polypropylene). This mesh is formed into a patch, which is added over or under the herniated area in the abdominal wall. The mesh can also be formed into the shape of a plug and used to obstruct a hole.
Hernia mesh was designed to act as a type of scaffolding to encourage the growth of a patient's abdominal tissue over the herniated area, eventually incorporating the mesh product as part of the body's abdominal wall.
Hernia Mesh Lawsuit: The Why
Several class action lawsuits have been filed in regards to issues stemming from hernia mesh products. These lawsuits allege that hernia mesh devices have been historically and actively failing at a rate far higher than anticipated by the manufacturers. These product failures are causing the need for subsequent surgical procedures, as well as such side effects as infections, obstructed bowels, scar tissue, chronic pain, and permanent organ damage.
It has been argued by many attorneys that many of the hernia mesh products and options on the market have been designed with multiple defects, which are causing the need for additional surgeries to handle repairs of the defective product. These repairs would not have been necessary had the surgery been performed with a substitute mesh device, or had sutures been appropriately utilized in the hernia repair process. While it is common for hernias to recur post-repair, fixes with sutures are far less likely to develop such complications.
Documentation provided by the writers and attorneys behind the class action lawsuit show that hernia mesh manufacturers actively market their product for unsubstantiated uses. These uses include smaller hernia repair that can easily be performed with stitches, sutures, and laparoscopy.
Hernia Mesh Lawsuit: The Who
Hernia mesh usage has been shown to be extremely beneficial in the repair of larger hernias. The utilization of this mesh frequently results in more long-term recovery, as well as faster initial recovery when compared to other methods for repairing larger abdominal hernias.
There are no current treatments for hernias that do not come with a laundry list of side effects. Hernia mesh is one of the most prolific, with side effects including hernia recurrence, site infection, blockage of the intestines, tissue adhesion, and extended periods of severe abdominal pain. One of the major differences noted between hernia mesh and other related products is that hernia mesh can shrink or migrate from the application site. This can and has caused bowel perforations, obstructions, long-term significant organ damage, and ultimately the risk of needing to have additional surgeries to correct the issue.
---
DISCLAIMER: No attorney client relationship will exist between you and our firm until we enter into a signed Retainer/Services Agreement. Completion of this document is for informational purposes only and does not constitute a Retainer/Services Agreement. The information you obtain at this site is not, nor is it intended to be, legal advice. Contacting us does not create an attorney-client relationship. In some jurisdictions this website may be considered lawyer advertising. You should consult an attorney for advice regarding your individual situation. Click here for more information.
Speak with a Hernia Mesh Lawyer
If you had hernia repair surgery that used a mesh and suffered complications, you may be entitled to compensation.
Reach out to Kishish Law Group immediately to find out your legal options.
Medical Device Lawsuits