IVC Blood Clot Filter Lawsuit and Lawyers
Lawsuits allege that the filters can crack and move in the body, causing clots and bleeding.
If you or a loved one had an IVC filter installed, you may be entitled to compensation.
IVC filters are devices installed in the inferior vena cava, a large vein that carries blood from the lower body back to the heart. These filters intend to reduce the risk of blood clots (embolisms) by "catching" the clots before they reach the heart and allowing blood to flow around the clot.
However, C.R. Bard and other manufacturers of these filters now face lawsuits that allege that the manufacturers continued to sell IVC filters despite knowing of their dangers. Doctors have installed millions of these filters in people throughout the US, with up to 250,000 devices being installed each year. Had doctors and patients known about the potential risks of IVC filters, they may have made more informed or different choices about their care. Patients with the devices installed have reported the filters crack or move in the body, causing side effects. In some cases, the IVC filters can create the clotting they intended to prevent.
Some adverse effects reported after IVC filter installation include, but are not limited to:
Headaches and confusion
Shortness of breath
Chest pain
Deep vein thrombosis (DVT)
Pulmonary embolism (PE)
Tearing of the inferior vena cava
Internal bleeding or hemorrhaging
Death
If you or a loved one had an IVC filter implanted, the Kishish Law Group can help. Contact us now for a free and confidential case evaluation by using our contact form or calling us toll-free at 1 (888) 609-4664.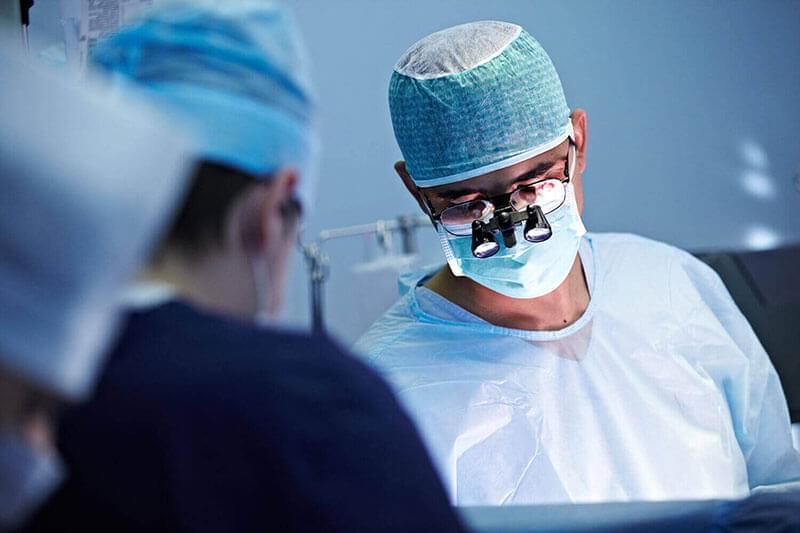 US FDA Warns About Filter Risk
In 2010, the US FDA released a safety alert about IVC filters, suggesting that the devices can have adverse effects when in the body for too long a time. The agency reported on 921 "adverse event reports" involving the devices, including tearing of the vein where the device is implanted, cracking of the device and migration of the device in the body, in part or in whole. The FDA recommended that doctors remove the filter as soon as patients were no longer at risk for blood clots.
In 2014, the FDA reiterated this advice, suggesting "removing the filter as soon as protection from pulmonary embolism is no longer needed."
One outside review of the FDA's data, published in the Journal of Vascular and Interventional Radiology in 2014, suggests that retrievable IVC filters like some of the models that Bard markets may actually have more complications than the permanent filters they were supposed to replace. Bard also sells permanent filters, which researchers have shown to have complications of their own, including an increased risk for deep vein thrombosis.
In 2015, the FDA issued Bard a warning letter concerning several of the medical device company's practices. Among the concerns were failures to achieve approval for their devices, to meet good manufacturing requirements, to review and evaluate complaints about their devices, and to clean and test filters adequately before sale.
Bard's Internal Studies Suggest Filters are Risky
In late 2015, NBC News reported that Bard may have concealed information about the danger of their inferior vena cava filters and continued to sell the device. A confidential internal study indicated that Bard filters posed risks above risks of comparable IVC filters, and yet the company did not take the devices off the market. NBC interviewed Kay Fuller, a regulatory specialist recruited by Bard to help the company get their filters approved by the FDA. Fuller said that she did not receive important safety information from the company and that Bard threatened to remove her from the team if she continued to voice concerns about the danger of the filters. The second part of NBC's report suggested that Bard may have even forged Fuller's signature to submit the application of the device to the FDA after she refused to sign the document due to her concerns about the safety of the medical devices.
Another NBC report in 2015 revealed internal memos from a Vice President at Bard citing concerns about the safety of the filters. Additionally, a Stanford doctor that specializes in removing IVC filters told NBC that he has removed thousands of failed filters and has personally witnessed filter breaking that could have caused patients to die.
Five Hundred Cases Consolidated in Multidistrict Litigation
Over 500 cases involving the Bard G2 and Recovery IVC filters were consolidated into multidistrict litigation in Arizona. The Court indicated in an order published on October 17, 2016 that bellwether cases could be heard as early as Fall 2017. Because Bard has yet to settle any major IVC lawsuits, it is likely that these cases will set the tone for future settlements and litigation regarding Bard's full line of IVC filters.
Do I have inferior vena cava filter lawsuit?
We encourage anyone who has had a IVC (inferior vena cava) blood filter installed to speak to a medical professional to determine the best course of action. Many people may still have filters installed associated with deaths and hundreds of cases of non-fatal problems. The Kishish Law Group is committed to seeking justice for you and your loved ones: if you have had an IVC filter installed, we want to help.
Please contact us using our contact form or call us at 1 (888) 609-4664.
---
Further Breakdown of The IVC Filter Lawsuit
---
IVC Filter Lawsuit: The What
The inferior vena cava (shortened in this class action lawsuit and elsewhere as IVC) is one of the largest veins in the body. It channels large amounts of blood between the heart and the lower extremities. The IVC filter in question's utilization is noted as a blood clot prevention device.
The filter was a wire with an end shaped similar to a spider, which was inserted directly into the inferior vena cava of patients at an incredibly high risk of pulmonary emboli. A pulmonary embolism is a blockage in one of the lung arteries (of which the IVC is one of the most important).
The intended purpose of the IVC filter was to catch clots in the bloodstream and prevent them from entering vital organs. These captured clots remained in the body but were stopped and broken apart by the filter. It had been heavily suggested that the IVC filter is removed from the body between six weeks and twelve weeks post-insertion. It was stated that the longer time of insertion, the further the difficulty of removal from the patients, which heightened the chance of injury.
A professionally-managed clinical trial discovered that treating acute pulmonary embolisms with IVC filters in addition to a supplementary anti-coagulation medication showed no benefit when compared to a standalone anti-coagulation medication. Boston University's medical school conducted a separate study recently and discovered that there was no significant benefit provided by IVC filters in trauma patient survival rates.
IVC Filter Lawsuit: The Why
Claims regarding the IVC filter report that manufacturers of the filters were negligent in warning physicians and patients of the substantially increased risk of screen breakage, which in turn leads to metal fragments traveling through the bloodstream. The fragmentation sharply enhances the potential for permanent organ damage.
Attorneys for the class action lawsuit have insisted that the manufacturer of the IVC filters, CR Bard, failed to disclose negative results of its research, and even went so far as to forge employee signatures on applications for FDA approval illegally.
Eight filters are heavily involved with the class action suit. They are:
Cook Gunther Tulip and Cook Select filter
Bard Recovery filter
Bard G2 and Bard G2 Express filters
Bard Eclipse, Meridian, and Denali filters
IVC Filter Lawsuit: The Who
The IVC filter's intended patients were those needing medication for anti-coagulative purposes, yet for some reason were unable to have the drugs administered. These such patients were in need of a physical measure to counteract the formation of clots in the bloodstream.
Several reports have been shown where the IVC filters have either fallen out of place (and failed to perform correctly) or completely broke apart in the patient's bloodstream. Pieces of metal from the IVC filter can freely travel throughout the blood, eventually settling in a thin vein wall and potentially puncturing internal organs.
One report has even shown that blood clots formed at the device insertion location, causing the exact action that the filter was supposed to prevent initially when inserted. This has also occurred when the filter has reached closer to the lungs or heart.
---
DISCLAIMER: No attorney client relationship will exist between you and our firm until we enter into a signed Retainer/Services Agreement. Completion of this document is for informational purposes only and does not constitute a Retainer/Services Agreement. The information you obtain at this site is not, nor is it intended to be, legal advice. Contacting us does not create an attorney-client relationship. In some jurisdictions this website may be considered lawyer advertising. You should consult an attorney for advice regarding your individual situation. Click here for more information.
Speak with an IVC Filter Lawyer
If you or a loved one had an IVC filter installed, you may be entitled to compensation.
Contact a lawyer today for a free and confidential legal consultation.
Medical Device Lawsuits